Spring Forward: Office Design Trends for Spring 2023
Get ready to incorporate natural textures such as wood and stone into your office design this spring and summer, as natural themes are in trend. Using natural light to enhance workers' happiness and reduce operational costs is also a popular principle. Eco-friendly designs that preserve the environment, such as green walls, are in vogue. For color schemes, light and dark colors such as green and beige are favored, along with incorporating company logo colors.
"Homey" amenities such as cozy sofas, luxurious carpets, and artworks are becoming more popular. Artistic wall decorations, noise reduction, and right acoustics, flexible layouts, combining antique and modern elements, smart technology design, and safe surroundings are all trends in office design. By embracing innovative and comfortable designs, you can stay ahead in business and impress customers. As the winter season gradually winds down, it's time to start thinking about updating your office design for spring. With the changing of seasons, there are new design trends to keep an eye on.
Vibrant Colors
Spring is the perfect time for a fresh start, and one way to achieve that is by incorporating vibrant colors into your office design. Bold shades of green, blue, pink, and orange can be used to add pops of color to your workspace. Whether it's a statement wall, colorful accent chairs, or a piece of artwork, incorporating bright colors will help energize and inspire you.
Natural Materials
Sustainable and eco-friendly office design is gaining popularity, and natural materials like wood, stone, and clay are perfect for achieving this aesthetic. Whether it's a wooden desk, a stone planter, or a clay lamp, incorporating natural materials into your décor will add warmth and texture to your workspace.
Maximalism
While minimalism has been a popular design trend for years, maximalism is now making its mark in the office design world. Maximalism is all about bold colors, patterns, and textures, and it's the perfect way to make a statement in your workspace. Whether it's a patterned rug, a bold wallpaper, or a collection of colorful artwork, maximalism is a fun and creative way to add personality to your office.
Sustainable and Ethical Design
Sustainability and ethical design are no longer just trends – they're becoming essential for the modern workplace. Consumers are increasingly aware of the impact that their purchases have on the environment and society, and they're looking for products that are eco-friendly, ethically produced, and made from sustainable materials. From furniture made from recycled materials to textiles made from organic cotton, sustainable and ethical design is the way of the future.
Biophilic Design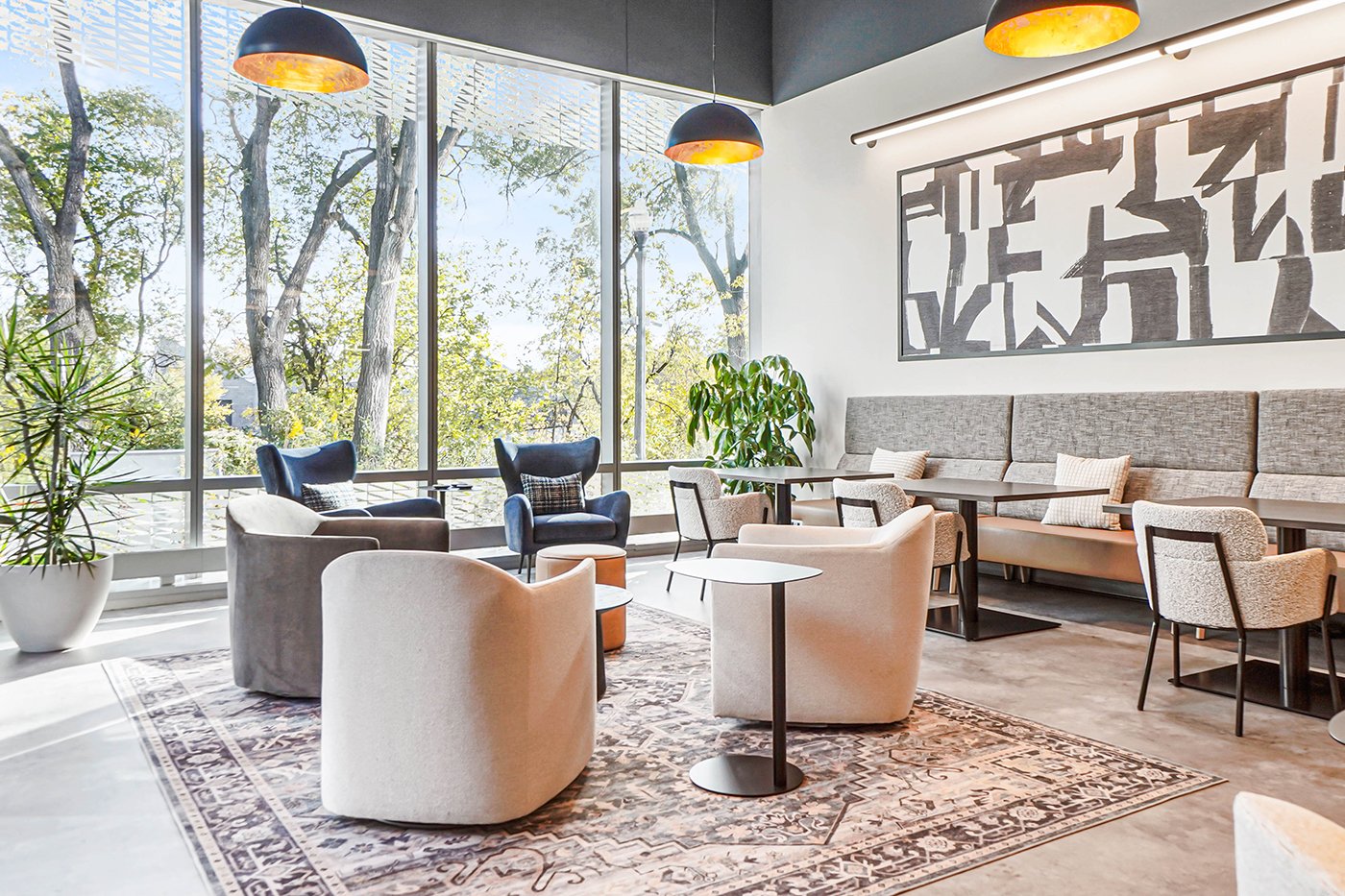 Biophilic design is all about bringing nature into the office. It's the perfect trend for spring, as it celebrates the natural world and incorporates natural elements into your office décor. From plants and flowers to natural materials and textures, biophilic design is a great way to create a peaceful and relaxing workspace.
These are just a few of the 2023 spring decorating trends that are sure to make your office feel fresh and vibrant. Whether you're looking to add a pop of color, incorporate natural materials, or embrace maximalism, there's a trend that's perfect for your workspace.